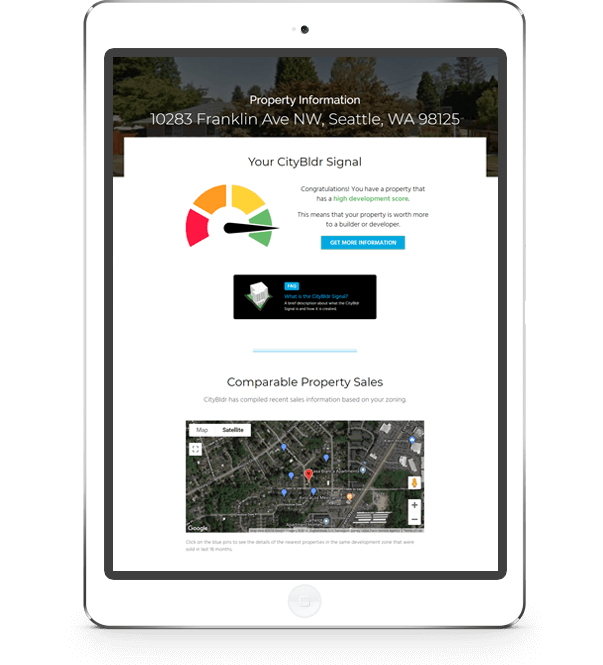 Your Development Potential
The CityBldr Signal helps you discover if a builder or developer would pay more for your property.
Leveraging the knowledge of over 500 developers combined with dozens of disparate data sources the CityBldr Signal helps you discover whether you own an underutilized property.
Why CityBldr?
Highest and Best Use
CityBldr proprietary technology discovers the most valuable use of your property.
Work with the best
CityBldr extensively studies each market and connects you with the top developers for your unique property.
Sell when you want
When you're ready, CityBldr helps you understand your options as a seller.
Recent Sale
Competitor online valuations said $475,000
The CityBldr Signal indicated this property was valuable to a developer
CityBldr sold for $750,000
Sold to a developer for 60% more than leading market estimates.
1109 N. 92nd St. Seattle, WA 98103
Featured Listing
CityBldr helped 7 different homeowners near the new 145th St light rail station discover their homes were worth over twice as much to a developer
115% over market value
Chat With Us

Start a conversation with a member of the CityBldr team